Additional Office Located
on the Space Coast!
Specialty Services
Expert Repairs
& Maintenance
Crafted Perfectly
Commercial Installation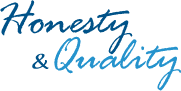 Client satisfaction is at the very core of what do. We strive to exceed expectations at every turn while operating our company with integrity and trust. Learn more about Starpro's commitment to customer satisfaction.