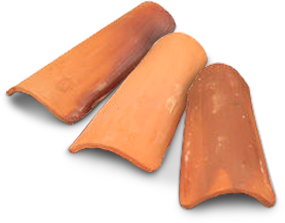 At Starpro Roofing, we use only the best materials for our projects. Our long-lasting relationships with our manufacturers allow us to provide the highest quality products for our exceptional homeowners and businesses.
Concrete Tile
Our concrete product lines include high quality manufacturers such as Entegra, Boral, and Eagle Roofing Products. Our great relationships with these manufacturers allow us to supply tiles in a variety of shapes, colors and finishes for your style of home. Product samples can be ordered upon request.
Metal
Starpro Roofing's metal roofing systems have many benefits, including high energy efficiency, strength, extreme wind resistance, and beauty. GulfCoast Supply & Manufacturing and Pac-Clad provide high quality metal products for our projects.
Clay Roof Tile
Clay tiles are a beautiful way to add a distinct look to your home. Ludowici Roof Tiles, Redland Clay and Crown Roof Tiles Tile offer dozens of profiles, including custom design matches and historical styles.
Shingles/Asphalt
If you're looking for shingles, we offer a wide variety of styles, colors and accessories from GAF and Owens Corning. You can view the styles and colors for these manufacturers by selecting their logo below.
Slate
Slate roofs are extremely durable, water and fire resistant, and require minimum maintenance. The type of slate that is quarried specifically for roofing stock is made of dense, round rock and can last a century if maintained*. *evergreenslate.com

Waterproofing
Kemper Systems are high quality waterproofing membranes used in all of Starpro's roofing projects. This system withstands substrate expansion and contraction and fully adhere to seams and transitions.* They repel moisture, resist chemical and tough South Florida environmental changes. *www.kemper-system.com